Rama – Holiday Wish List
Hey Family & Friends,
I realize it can be difficult to find a gift for me. I don't need much and have what I need. I created this page by request and suggestion. Rather than make you guess, this is a list of stuff that you might think that I normally have, but don't because I always feel like I can just put it off. Small, useful things most people have that I find tedious to go buy. I really would appreciate these, I just don't want to admit it 🙂
Every item here should be less than $40.
1)
1″ Butcher Block cutting board.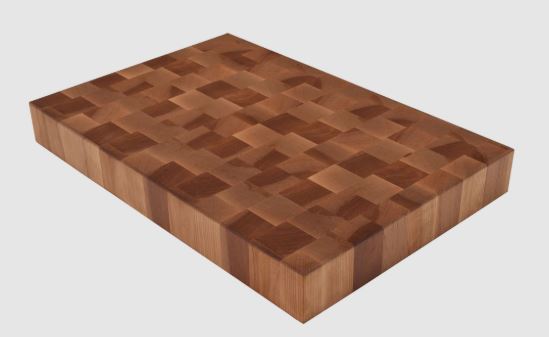 Good cutting boards are hard to find. Less than 1″ will warp and buckle, and if not sealed properly they get moldy. A well-made, designer cutting board cost over $100 – don't get! It's just a nice piece of wood! I would make one for myself if I had the time. Minimal, wood, nice, thickness is key.
2)
Knife Sharpener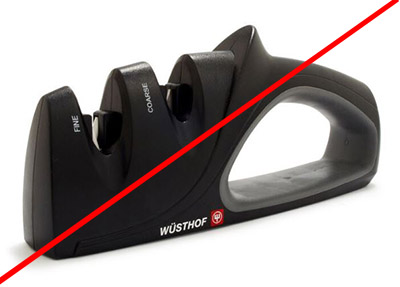 Could really use one. But mostly don't get one out of principle because I refuse to spend over $50 on a knife sharpener. Please don't get me something on the right – these look fancy but will cost too much and break. A knife sharpener is simply a whetstone on a solid base (left). An antique shop might have one for $10.
3)
Electric Hair Clipper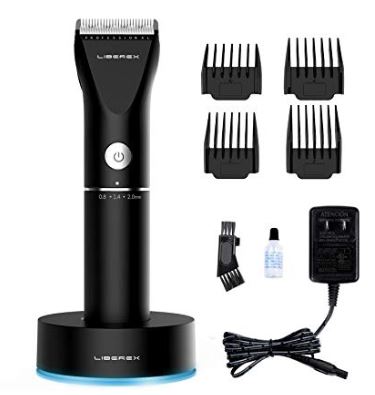 I've had mine for like 10+ years, but its reaching end-of-life. I haven't been to a barber in same length of time – cut my own hair. Don't need a close (screen) shaver. NOT cordless or battery, should plug in. Simple is better. $30 kits come with multiple depth attachments. Just always put it off because current one sort-of works, and I've fixed it like 3 times.
4)
Serving Trays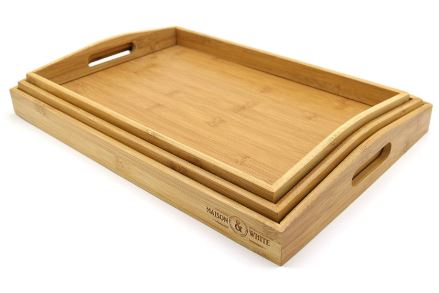 I always thought it would be cool to have serving trays, so I could bring guests wine, or cheese, or whatever. I just never get around to it because I rarely have guests. But when people do visit, I wish I had these. Simplicity is key. Not fancy. Real bamboo, wood or metal. No fake materials.
5)
Decent, 7-port, Powered USB 3.0 Hub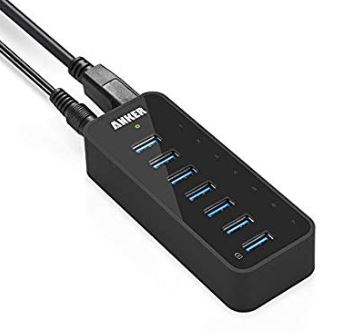 A simple, decent, powered USB hub that has 7 ports, with 900 milliamps per port for USB 3.0. Nothing fancy. Needs to provide enough power to supply three external hard drives. Not flakey.
5)
Shirts
Ok. 🙂
Just a warning, I have very specific tastes in clothing, so you're getting in deep now.
This will be a short introduction to men's shirts. Proceed at your own risk!
If you've made it this far, you must be serious.. Getting cloths as a gift for a man – that won't be exchanged – is very hard.
– I am always in need of nice shirts.
– Not pants, not sweaters, not socks, not coats. Shirts.
– NO flowery shirts, NO plaid, NO paisly, NO stripes, NO checkers.
– NO bright colors, NO crazy designs, NO biker tats, NO logos, NO words really.
– This isn't to say other guys won't appreciate them, they're just not my style.
– NO long sleeve! I live in Florida.
– The hard part is that too many shirts 'try too hard' to be cool. Here are examples of shirts NOT to get me: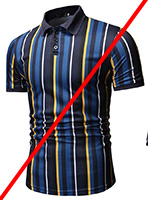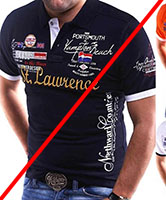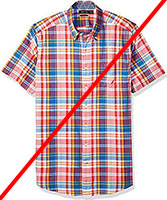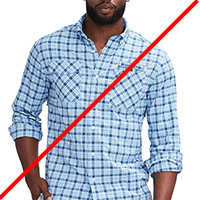 – What I like are plain, solid and pastel colors, possibly with nice edging.
– It's very difficult to find nice shirts.
– The proper name them is: mens casual short sleeve collar shirt, slim fit, size medium.
– Here are some good ones.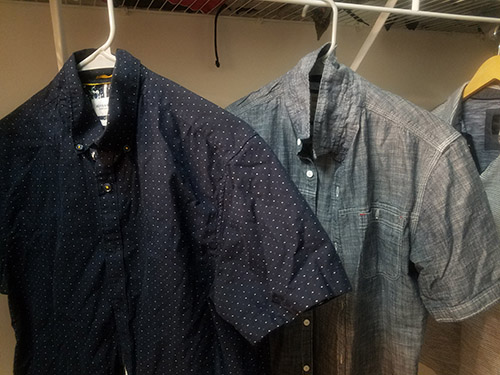 Those are two of my favorite shirts. Only $20 each.
– My best shirts are Danish, Swedish and Nordic, but designer shirts are too costly. This one was $120 overseas. But please don't try this – buying European is a very personal process, I prefer to do myself. Notice it has a micro-pattern, with custom trim, and a local Dutch label, which you can't find online. I only have one like this: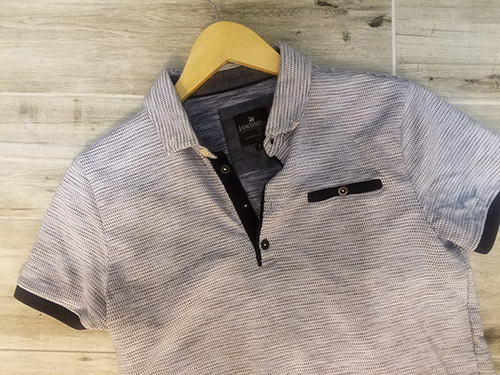 – Micro-patterns are interesting if they look solid from a distance.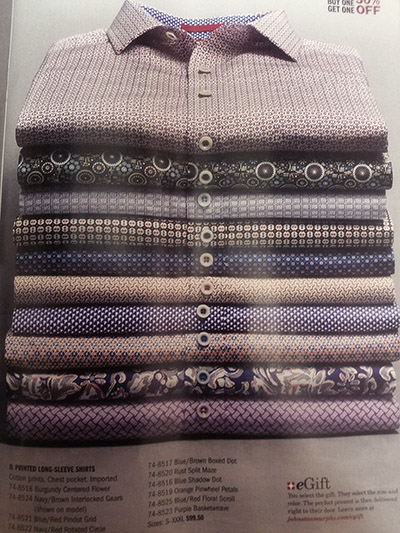 This photos is from a Johnston & Murphy catalog. You can see a nice shirt design is very thought out.
– Here is the current set of shirts in my closet. Unfortunately, there aren't enough colors, because colors are too often excessively bright and loud. I wish I had more subtle colors or micro-pattern. I like edging and colored threading (where the seams are done in a visible colored thread)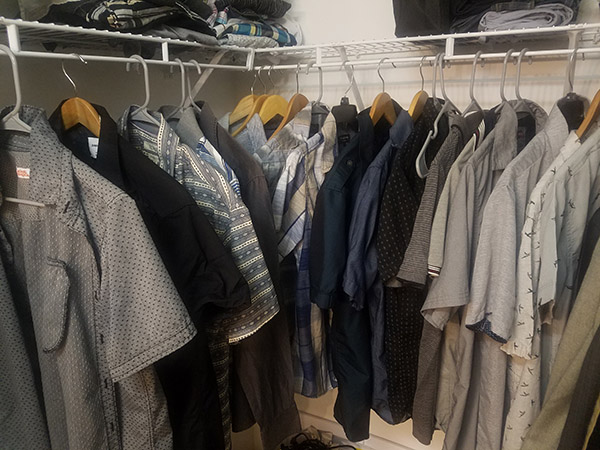 – Where to get shirts? Good shirts can be found at.. H&M, TJ Max, Kohls, Dressman, Guess, all for less than $20. Slightly higher up is Johnston & Murphy. I won't go more designer fashion than that unless I travel.
Now you know something personal about me.
– As a professor… a good shirt says to your students: "I'm not trying to please you, I'm not joking, not kidding around, I'm not your parents, I'm not too cool, I'm not ancient, I'm not cheapo, I'm not poor or rich.. I'm just your teacher.. But I know how to dress."
You know, you could just get me a cutting board.. 🙂
I feel that a genuine gift is something where you learn something about that person to really understand them more deeply. But if I haven't seen you in years – and I am a private person – it could be very difficult to find out about me. Before I would never write this page. But my thinking now is that I want to try and reduce your unexpected gifts that might contribute to landfill. So here is a list of things that I don't want..
DON'T GET ME:
– Please don't get me trinkets or desk items. These will end up in my "hide forever" drawer, only to come out to prove to you I still have them.
– Don't get me humorous or joke items. Unless it is an inside joke that just you and I can appreciate.
– Don't get me large items. I prefer minimalism and open, uncluttered spaces.
– Don't get me delicate things. On the airplane or in shipping they will break. Will also end up in hide drawer.
– If you really want to get me a creative, sentimental gift, then you really need to know me well enough to know what themes I like. Since I don't share often I can see how this would be hard.
– Simple, functional, household items is your best bet, because they will serve a purpose without adding to waste or to the hidden items box. But not random. I don't need a tomato slicer because a knife if just fine. See list above.
Anything functional above would be just perfect. Less than $40.
I enjoy a simple life. I like things to work nicely, yet often postpone fixes out of principle or refuse to give into costly, cheaply made products.
If you're on this page, now you know 🙂
Sincerely,
Rama