MAKING VISIBLE THE INVISIBLE: SEATTLE PUBLIC LIBRARY VISUALIZATION
Seattle Central Library, 6 LCD Screens on glass, 24'x45″. Running 2005 to present.
Artist: George Legrady
Production Lead: Rama Hoetzlein
Project Website: Making Visible the Invisible, 2005-2014
In the News: "Libraries Open Doors, Data to Digital Art Displays", Library Journal, 2013
"Making Visible the Invisible" is a commission for the Seattle Central Library, situated in the Mixing Chamber, a large open 19,500 sq ft space dedicated to information retrieval and public accessible computer research. The installation consists of 6 large LCD screens located on a glass wall horizontally behind the librarians' main information desk. The screens feature real-time calculated animation visualizations generated by custom designed statistical and algorithmic software using data received each hour.
Running from 2005 to present, and still going, "Making Visible the Invisible" may be the longest running media arts project which has been continuously collecting data. The system has now collected over 50+ GB of raw circulation data spanning nearly a decade.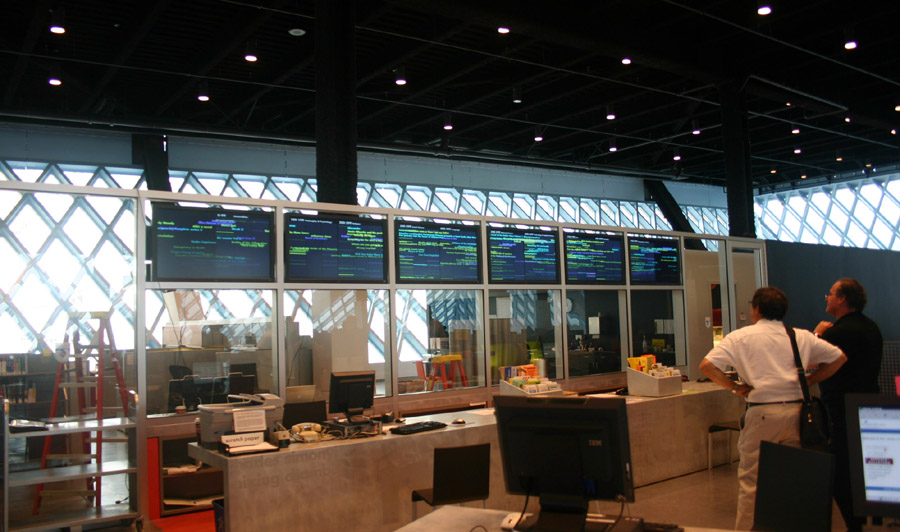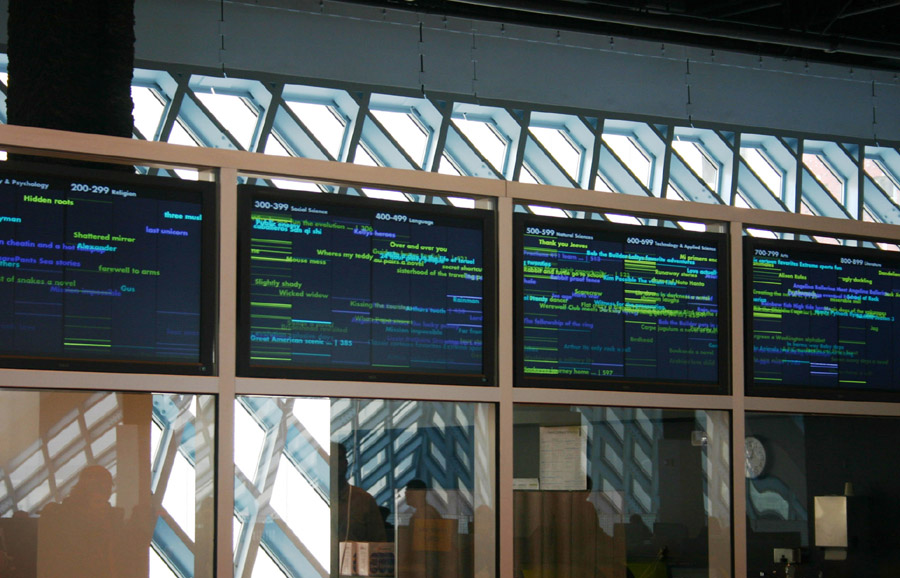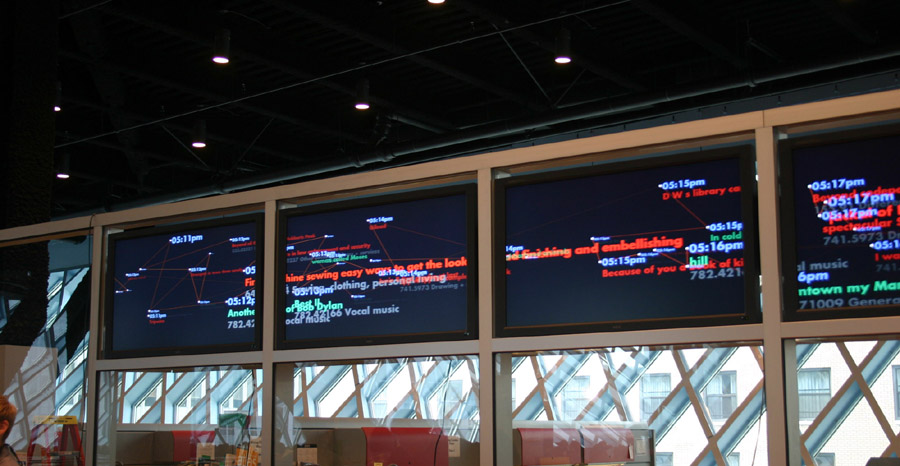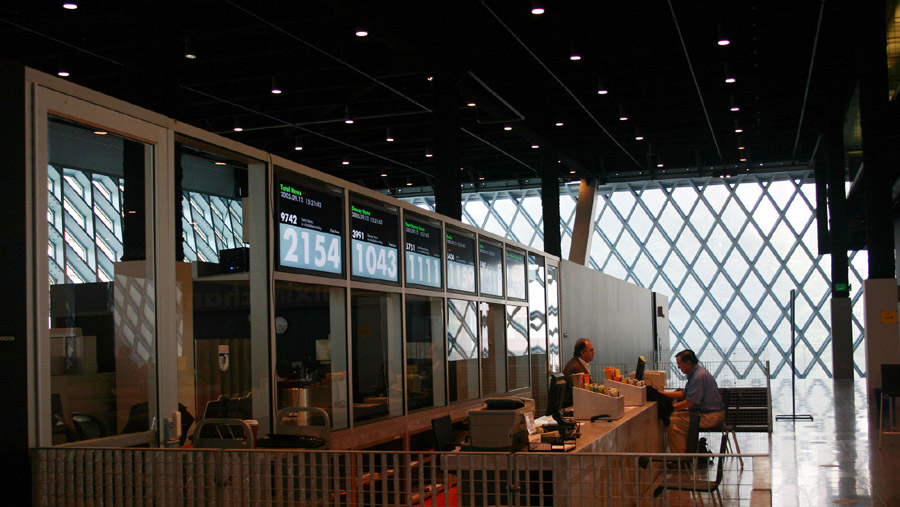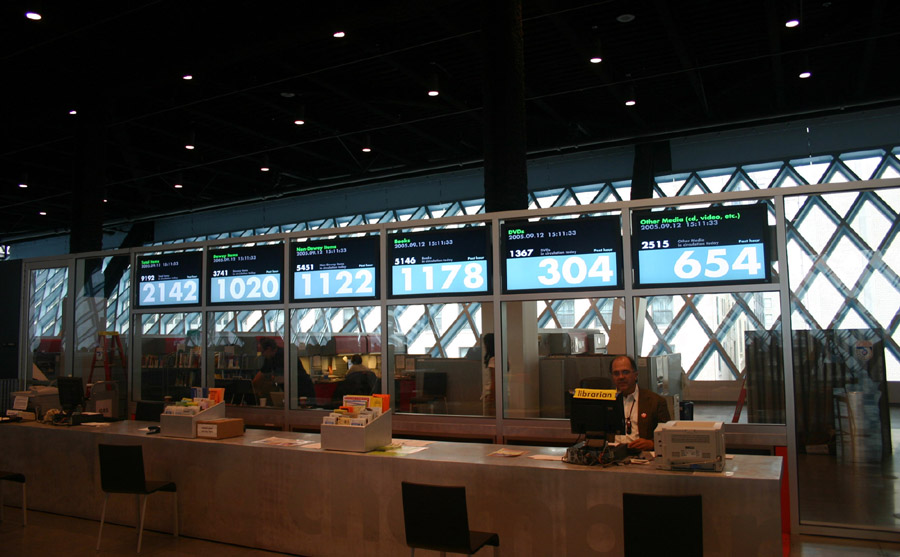 Early testing of the data visualization software.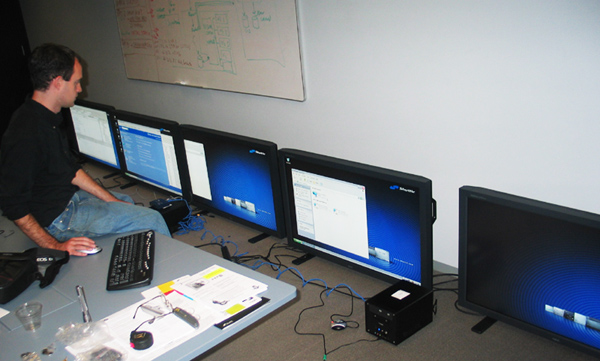 Programming of the plasma displays prior to installation.
Technical Details